Just a short distance from Yelverton and within easy access of Plymouth and Tavistock, the Inn nestling between the church and the stream is an ideal place to relax and enjoy the charm of this historical building.
Mandy has been licensee at the Drake Manor since 1989 and has seen many changes in the licensed trade, however this charming pub has always been run with great care and thought.. As well as great food, fine wines and a well-stocked bar there is well-appointed accommodation available as a bed and breakfast or self catering option. The varied menu features local seasonal produce. Children are welcome and well catered for with their own menu. High chairs and baby-changing facility are also available. Dogs are welcome in the main bar and garden. With cosy woodburning stoves in the winter and our delightful south-facing garden, the Drake Manor is an inn for all seasons.
The Drake Manor was originally built to house the skilled workers constructing St Andrew's church in the 12th century. Thereafter it was among other purposes used as a malting – where barley or other grain was steeped and prepared for brewing and distilling. The Inn was also part of the Buckland Abbey estate which was purchased in 1581 by Sir Francis Drake. It is said that some of the beams and timbers in the Inn came from old sailing boats. It is believed to have always been a hostelry, welcoming travellers and visitors ever since…
Sir Francis Drake
Sir Francis Drake was born in Tavistock in 1541. He went on to become one of the most famous men in Elizabethan times. As a sailor, adventurer, navigator, politician, engineer and landowner, he was a legend in his own lifetime.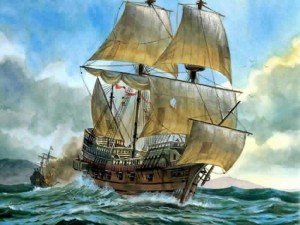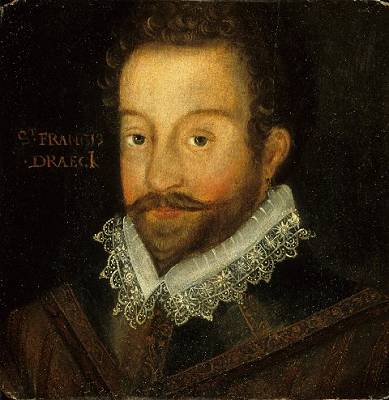 Among many of his achievements, he is perhaps remembered best for his involvement in the Spanish Armada and circumnavigating the globe on his famous World Voyage. In 1581 he purchased Buckland Abbey. The estate included part of the village of Buckland Monachorum including the hostelry now known as The Drake Manor. It was highly likely that he would have frequented the Inn and it is believed there was a malting within the building. It is rumoured that some of the ancient beams came from sailing vessels in the 1500s.
On the 28th January 1596 aboard The Defiance, Sir Francis Drake died of dysentery, aged 55. The next day he was buried at sea in a lead coffin off Puerto Bello to the sound of trumpets and cannons.
A brilliant and courageous life had ended.